WE COACH, YOU PROFIT!
We Help Appraisers Make More Money, In Less Time, With The Right Clients!
"If you want to excel, you hire a coach! Its that simple!"
We help you reach new heights in life and business through our unique coaching
Transform your business from a life sucking monster to a life giving profit machine!
Become the absolute leader in any market!
One on one, small group, large group, and multi-media coaching and masterminding for unparalleled personal and business growth for those who are ready to skyrocket the success of their appraisal business!
Different Ways to Connect With Me!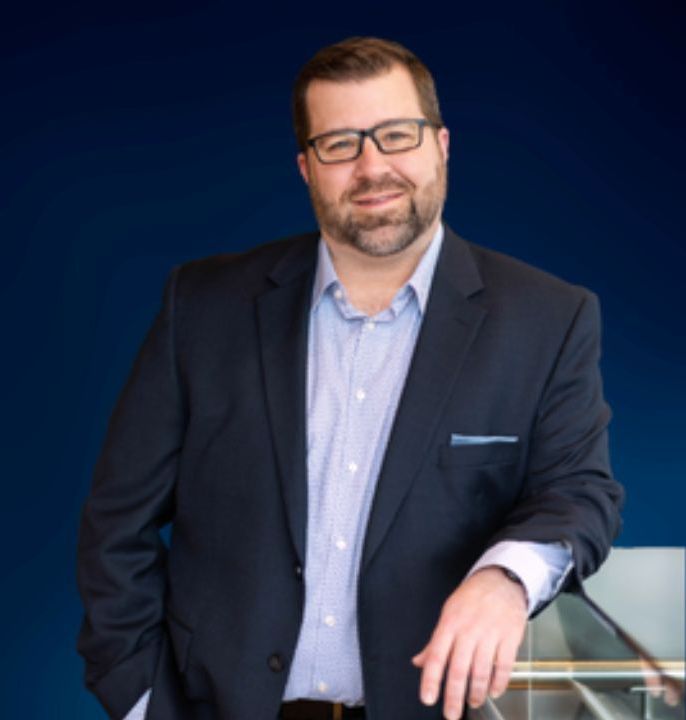 ARE YOU READY
TO BE COACHED?
That is one of the most important questions! There will come a day when you wont want to work as hard as you did when you were younger. We'll help you pave a path to financial independence so you can eventually live a lifestyle free of having to earn income.
My name is Blaine Feyen and I'm the founder and head coach at the Real Value Coaching Academy. Many studies have been done on the benefits of coaching and here's what they found:
A study of executive coaching in a Fortune 500 firm, by Metrix Global, reported a 529% return on investment and significant intangible benefits to the business.
In a study conducted by Metrix Global, companies received an average return of $7.90 for every $1 invested in executive coaching.
A survey by Manchester Inc. of 100 executives, found that coaching provided an average return on investment of almost six times the cost of the coaching.
A Hay Group study of Fortune 500 companies found that 21 to 40% utilize Executive Coaching. The same study reports that Executive coaching is used as standard leadership development for elite executives and talented up-and-comers.
An internal report of the Personnel Management Association showed that when training is combined with coaching, individuals increase their productivity by an average of 86% compared to 22% with training alone.
A 2001 study on the impact of executive coaching by Manchester Inc. showed an average ROI of 5.7 times the initial investment or a return of more than $100,000, according to executives who estimated the monetary value of the results achieved through coaching.
What does that all mean?
It means for every dollar invested with a good coach, you'll likely see a $5 to $8 return. If you can hire a good coach for $100 an hour, that means a $500 to $800 return, and if a good coaching program costs you $500 per month, that means a $2500 to $4000 per month return on your investment. The question then isn't 'why should I hire a good coach', it's 'where do I sign up?' If I knew that I could always get at least 2X to 3X my money back from an investment, I'd take it every time. If I knew I could get 3-7 times my investment back, and I was in complete control of how that return on my investment came back to me, I'd be crazy not to do it!
Welcome to what I do!
I help busy appraisers, and even the ones who aren't as busy as they'd like to be, make considerably more money, save more of that money, invest more, accumulate more wealth, get better clients, set better goals, get clear on their core purpose, develop a marketing strategy, become the go-to authority in their market, and think way bigger than they ever imagined they could. I had some really great coaches when I was building my business and it made all the difference in the world for me…and now I help to do that for others. And the results speak for themselves…our students earn, on average, 30 to 40% more than the industry average, they save and invest 107% more than the average, they work 25% less, take more vacations, have more clarity, set bigger goals, and lead more fulfilling lives overall!
LEVEL 1
Not everybody wants to go to the next level in their business and life. Not everybody wants somebody to hold them accountable. Not everybody wants to be given advice on how or why to do something… that's who the Level 1 Coaching and Mastermind is for!
Learn More
BLACK BELT TEAM COACHING
If you're the type of person who likes the feeling of being accountable to others, wants to be interacting with and masterminding with others on a path of growth and increase, the Black Belt Team small group coaching is for you.
Learn More
ONE ON ONE COACHING
Our One on One coaching program is for those who would prefer to have some direct contact with Blaine and be coached at a very deep level without any other mastermind partners on the call. Since it is one on one, it has the highest level of accountability and requires the most commitment to growth.
Learn More
COACH THE COACHES
The Coach the Coaches program is our elite 'By Invite Only' training program for those committed to becoming coaches in the Real Value Coaching Academy. Blaine has a 20+ year track record of training some of the world's best teachers and coaches in the personal and business development arena.
Learn More
You've stopped by here for a reason and your time is extremely valuable… make that time count…reach out and ask any and every question you may possibly have about our process and whether or not its right for you. Better yet, just let us know the best way to get in touch with you and take me up on my offer of a free half hour coaching call. I love finding and adding value wherever and whenever I can and would love the opportunity to do that for you, and the risk is all on me to do so.
If you're not ready for that yet, I understand! Feel free to look into some of the different coaching programs and levels we offer and see if one of them might fit what you're looking for and one that you think can take you to where you want to be! I hope to talk with you one on one soon!
BIOGRAPHY
Blaine Feyen is the founder of the Real Value Coaching Academy. Blaine is also the founder and chief appraiser of the Real Value Group, a growing appraisal firm founded in 2005 after several years building and running a large multi office residential and commercial appraisal firm.
Blaine has more than 25 years of hard earned teaching, coaching, investing, and business building experience. Blaine is a world renowned Aikido teacher, a sought after defensive tactics instructor, an experienced commercial and residential real estate investor, and a multiple business owner.
Learn More About Blaine
WHAT YOU'LL LEARN IN
THE COACHING ACADEMY
How to build a relationship based business that gives you more life, instead of giving most of your life to your business
We coach on the exact systems that have helped so many others dominate their markets and build exceptional appraisal businesses
Learn how to keep more of what you earn, save more of what you keep, and create wealth and financial freedom in the process
Create a life plan that leads you to living an exceptional life beyond your wildest dreams!
With more wealth comes greater responsibility! We believe giving is the other side of earning and encourage our students to give back to the world in a variety of ways
THE 60 DAY GUARANTEE!
Try out any of our coaching levels absolutely risk free for 60 days! If you don't feel our coaching will help you net 5X your monthly investment, we give you your money back, no questions asked, no hassle, no fine print, no shit! Seriously, we're not messing around! We believe so strongly in our coaching model that we'll stand by it by giving you all of our stuff for 60 days for free!
We know how well it works, but we also know that not everybody is willing to do the work. Because of that, we want you to have an out. If you cant make our coaching advice and plans work for you within 60 days, all you have to do is stop paying us and ask us to refund your money. We'll refund every dollar you've paid us thus far and you get to keep any and all of the coaching evolutions you've worked on up to that point.
WHY WOULD SOMEBODY HIRE A COACH?
HOW DO I CHOOSE THE BEST COACH FOR ME?
SHOULD MY COACH BE MORE SUCCESSFUL THAN I AM?
HOW MUCH SHOULD GOOD COACHING COST ME?
HOW DO I GET THE MOST FROM MY COACHING EXPERIENCE?
HOW MUCH SHOULD I PLAN ON SPENDING ON A COACH?
HOW DO I KNOW IF A COACH IS GOOD OR NOT?
READY TO BE EXCEPTIONAL?
You have nothing to lose but time, start your growth today!